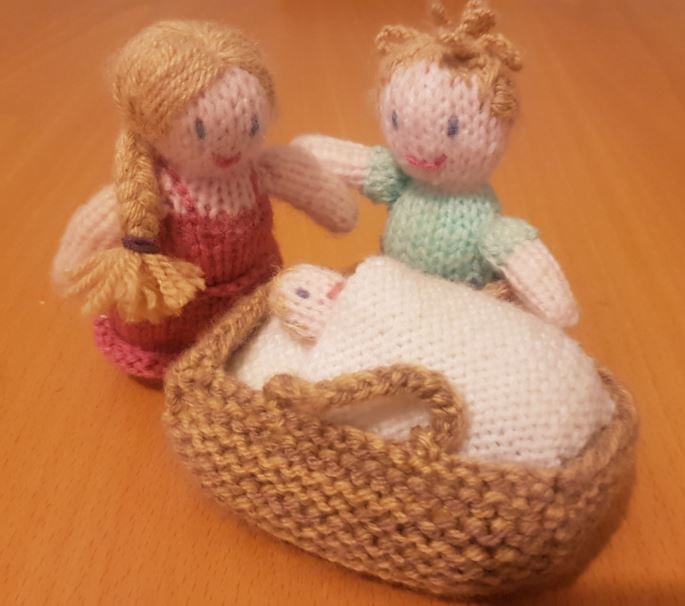 Turn your Little Critters into Little Knitters!
As a relative, or even a teacher or childminder, allow the children you know to have the joy of knitting, and keep it passed down the generations. It's great for bonding, or a social activity, as well as being a great evening activity - one that will make them less 'wired' before bed and ready for a good night's sleep (and get them off the tele or iPad!)
However - teach it to be fun from the start! They too, will probably get fed up quickly of knitting nothing but a scarf. So pick something particularly suited to them.
Use a simple pattern, like the ones on this site - I've chosen them for this reason. There are also great knitting kits available for children (with everything they'll need, without giving them your best bamboo needles).
Knitting is a skill to last a lifetime - something they can always pick up again later on (just like riding a bike!) So get them inspired too!
How to teach the basics
If you've knitted before it's fairly straightforward to sit down next to your child, and go through with them the basic 'knit' stitch and 'purl' stitch together. All you need is a little (or a lot!) of patience and be on standby for that regular "aagh, it's fallen again, help" scenario.
If you can't remember, or have never done it before, I do hope to do a little video with my daughter to go through the basics. Until then, there are some great books in the library or YouTube videos you can watch together. Job's a good'un! And don't worry about the stitch-a-minute pace to start with, it soon picks up.
Some of our Special Creations!
A little wonky, dropped stitches and a missing eye... These are the things that are so endearing, and add to that unique character. And it's OK, we all have to start somewhere!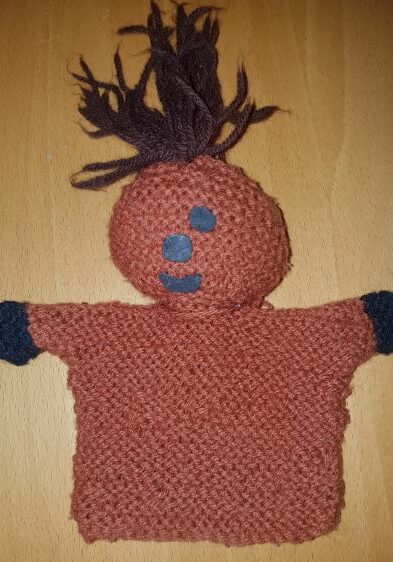 Special Teddy
Made at primary school with a little help from his teacher, and has pride of place on our bed.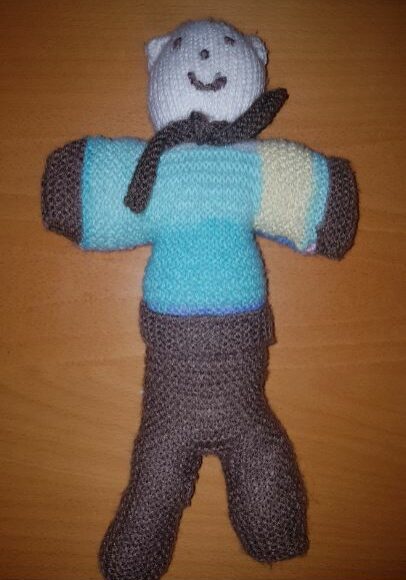 Character Bear
It's what makes him so loveable
A mixture of colours and different size legs, but he's a cuddly little chappy.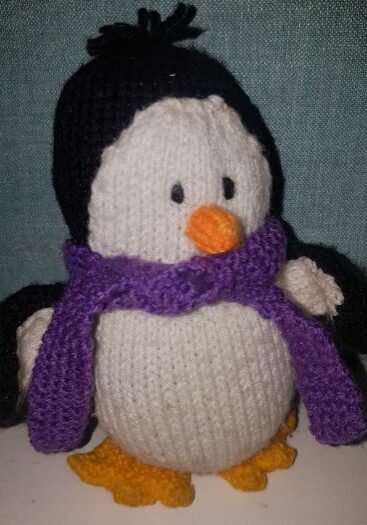 Percy Penguin
Lost hat and a little moth eaten
A gift for my husband Sam many moons ago. Still on his bedside table even with his wear and tear!
Get Your Creation Started!
If you've got the basic 'knit' stitch and 'purl' stitch, then you're good to go! Have a look together to  choose something they're into, whether it's an animal, a hobby they do, or something related to the current time of year, just have a browse!